Written by: Lindsey Epperly
Founder & CEO of Jetset World Travel


Some travelers are beach people, some are mountain people. I am a moody traveler, always in search of the most charming spots. I want to snuggle up next to a fireplace with a good book and a warm drink. That's why we chose Scotland for our babymoon — specifically, Scotland in November. While this is supposedly off season, the experience could not have been more perfect for what we were looking for: no crowds, great glimpses of sunny days mixed with a few drizzly ones (that just makes the fireplace time all the more magical), and the entirety of Scotland waiting to be explored.
Our trip was specifically focused on time in Edinburgh with a few days in the countryside at the iconic Gleneagles Hotel. While in Edinburgh, we enjoyed the brand new Gleneagles Townhouse, a refreshing take on the traditional hotel scene. This boutique property is also a members club, which creates a fun and buzzy atmosphere for travelers to enjoy the bar and restaurant, the Spence, which is a must stop for dining in the city.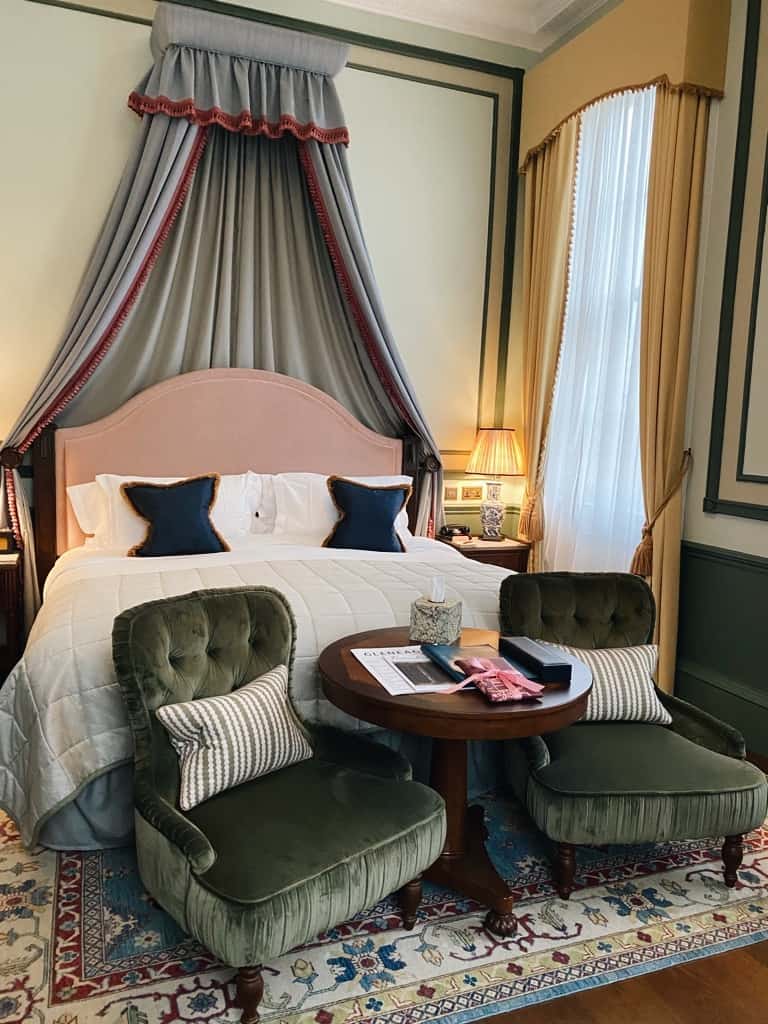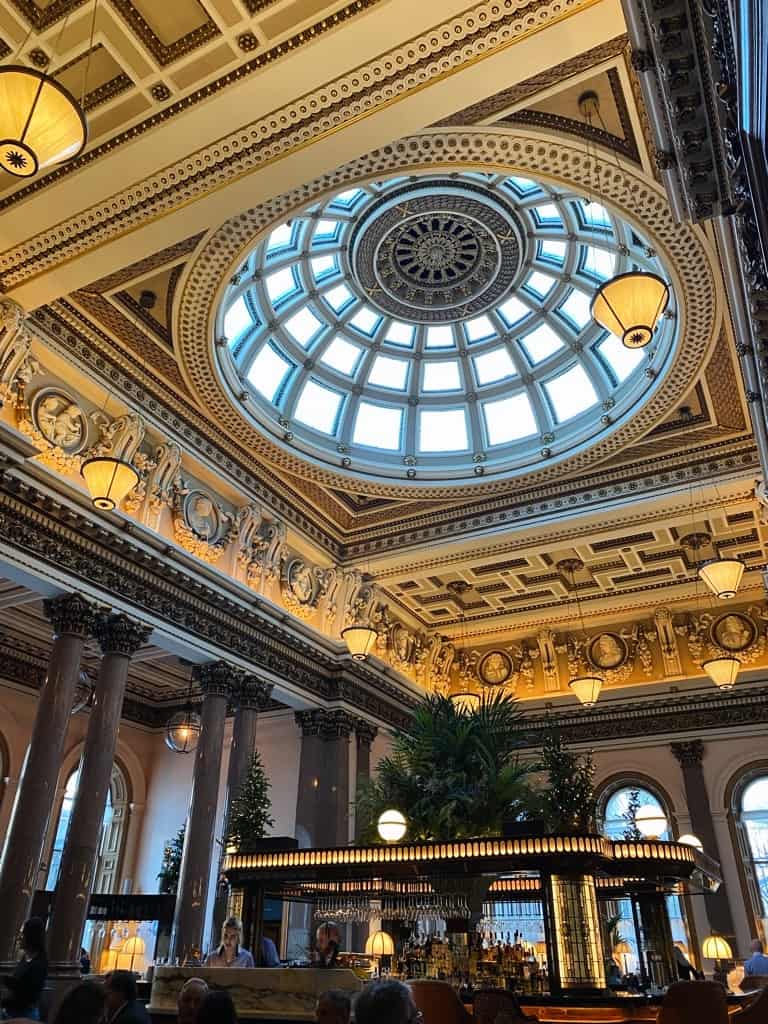 While in the city, we went on a walking tour arranged by our fabulous partners at Celebrated Experiences. The guide was nothing short of perfect, showing us all of the nooks and crannies of the Royal Mile and taking our preferences into account to customize the tour for us (a little Harry Potter and Outlander scoping for me, a little whisky tasting for Jeremy.)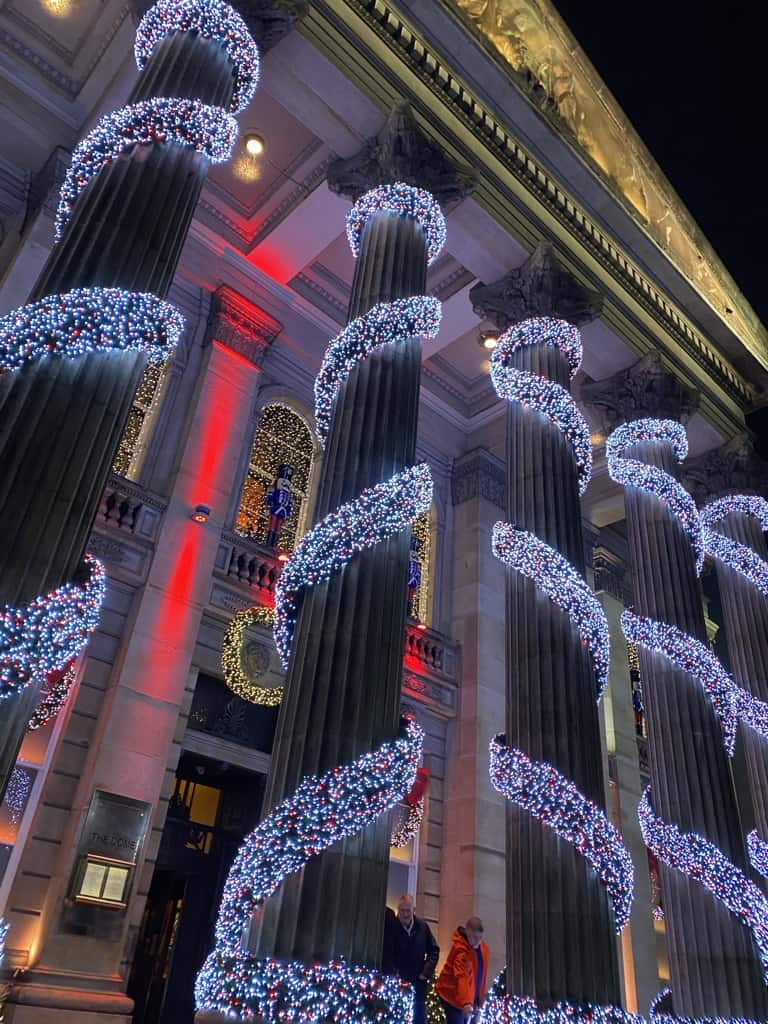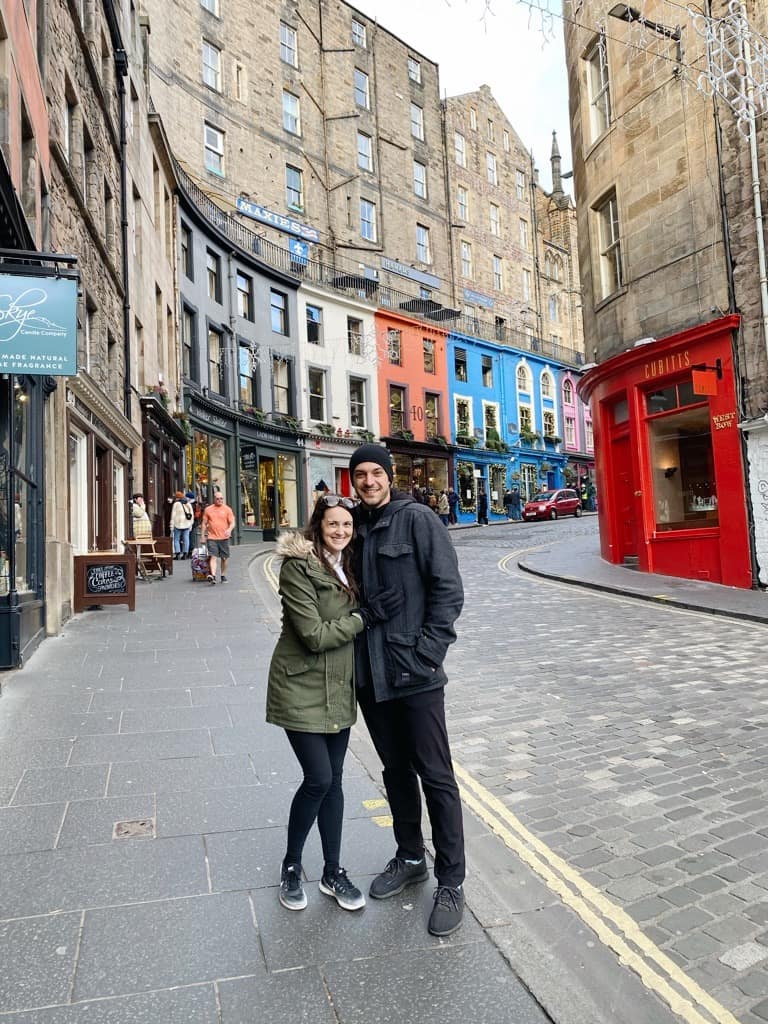 Next up we visited Gleneagles Hotel, the perfect estate-style property that is far from stuffy: there's a reason this is known as the Glorious Playground. From learning about falconry to running obstacle courses with the gun dogs to a rugged countryside hike with the incredibly creative Activities Team, there's plenty to do even during the off season at this stunning hotel. While these activities are the moments of memories, some of my favorite moments were the more low key times spent enjoying the best hot cocoa of my life in the Garden Café, hanging in the world-class spa, or having lunch overlooking the golf course at the Dormy restaurant. There's something for everyone at this hotel, perfect for all ages – we will be back with the kiddos and the grandparents as it would make for the best multi-gen trip!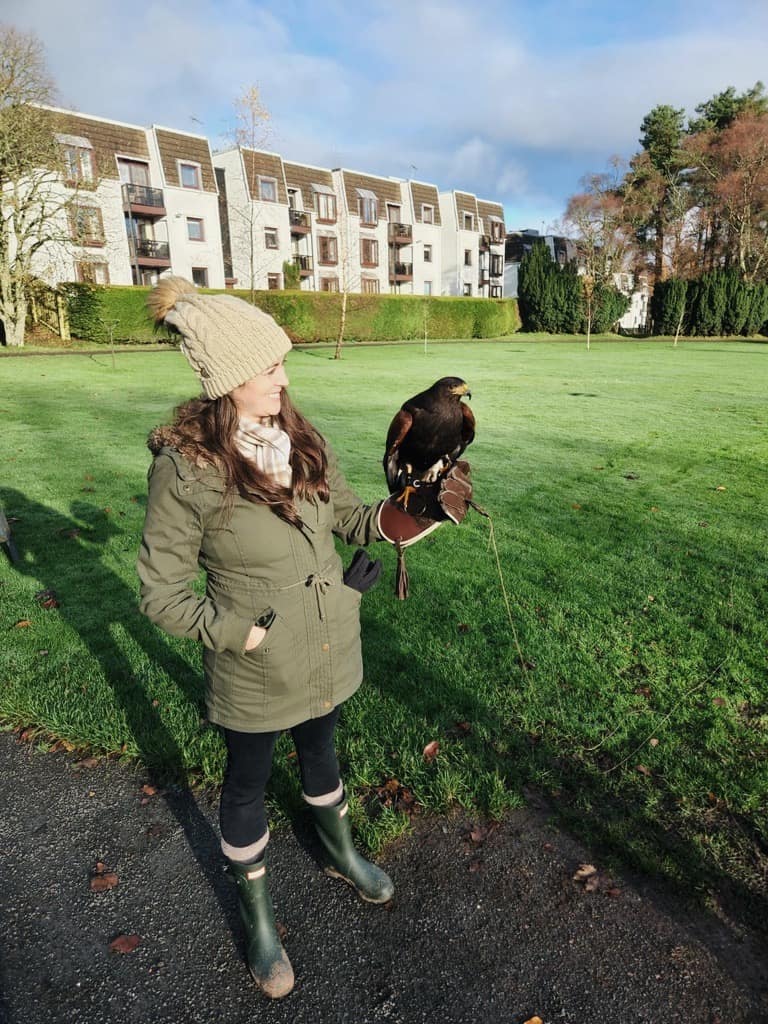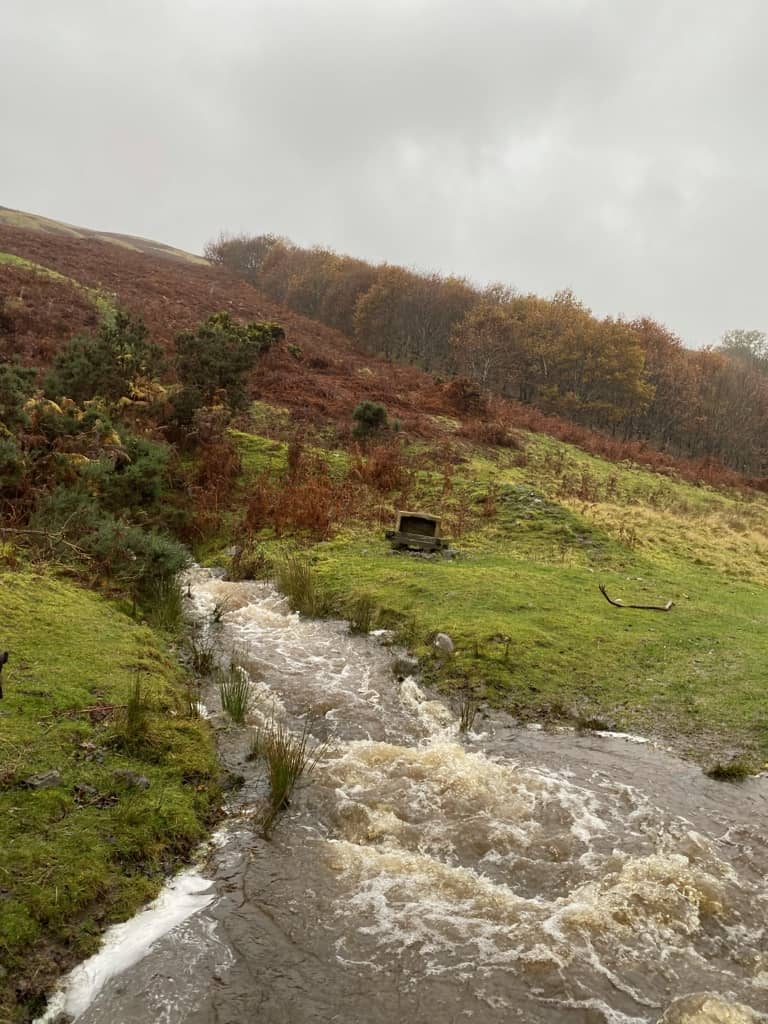 Don't sleep on the dining in Scotland, either. We did not have a bad meal here, from Scran and Scally in Edinburgh to every casual and fine dining outlet offered by Gleneagles (big praise for the tableside preparation of the Beef Wellington at the Strathearn!)
Finally, we ended our time with another evening in Edinburgh, spent at the Kimpton Charlotte Square, a fun and funky hotel that is not one to be overlooked – especially thanks to their epic Lebanese restaurant, Baba, one of our favorite meals of the entire trip.