Meet the Oetker Collection
The Oetker Collection is the newest addition to Jetset World Travel's Preferred Partners! Oetker Collections' hotels are true masterpieces made from landmarks around the world. Each property is a timeless icon of pure elegance. Meet some of the highlighted properties!
The Lanesborough
London's calling! Located on the doorstep of Hyde Park and just a short walk from Harrods and London's most exclusive shopping district, this grand luxury mansion has undergone an inspired renovation by the famed interior designer Alberto Pinto. The hotel is home to the most luxurious suites, a delightful dining destination with The Lanesbourough Grill, the vibrant Library Bar and Garden Room, and the magnificent Lanesborough Club & Spa.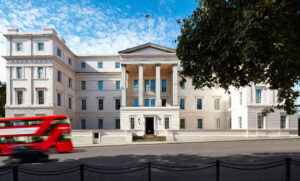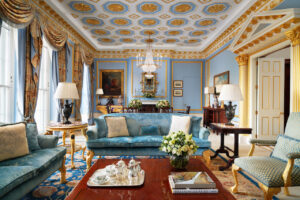 Le Bristol Paris
Le Bristol Paris is an icon of French elegance and art de vivre in the heart of Paris. An exceptional setting best known for its outstanding dining tradition, the lush courtyard garden, or the rooftop swimming pool. Le Bristol Paris is also a bastion of gastronomic excellence with the highly exclusive three Michelin-star restaurant Epicure and the one-star brasserie de luxe, 114 Faubourg. For utmost pleasure, the sunlit spa opens to a beautiful interior garden.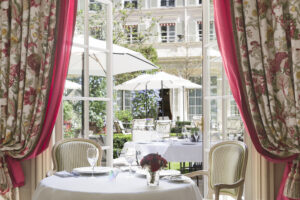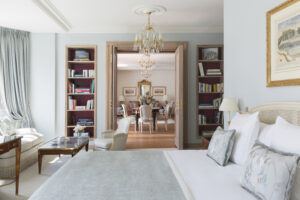 Brenners Park-Hotel & Spa
Located in the heart of the picturesque, cosmopolitan town of Baden-Baden, the Brenners Park-Hotel & Spa is an oasis! Baden-Baden is known for its art of living and is one of the world's most celebrated spa towns. The Brenners Park-Hotel is adorned with tradition and modern elegance, connected with unparalleled spa experiences. After your rejuvenating spa sessions, admire the serene views from the balcony overlooking the parkland and River Oos. Treat yourself to this spa gem!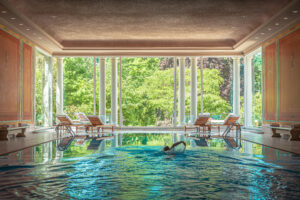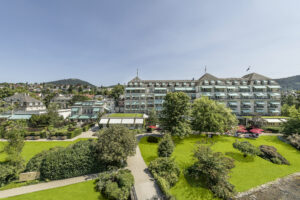 The Woodward
Picture this: an early 1900's hotel sitting on the shores of Lake Geneva, with panoramic videos of Mont Blanc. The design details focus on the signature flourishes of marble fireplaces and stunning bookcases. The property is home to two culinary highlights in the city: L'Atelier Robuchon and Le Jardinier by Michelin-starred Chef Alain Verzeroli. Don't you worry, there's a magnificent spa in this hotel too!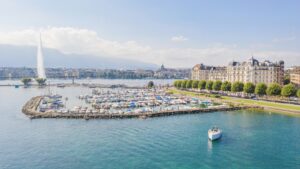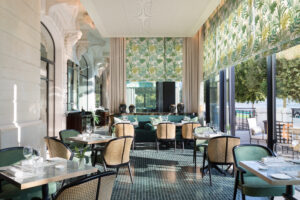 Hotel La Palma
We love a hotel with lots of history and this property was Capri's first hotel originally built in 1822. It's currently being renovated into an elegant and exclusive 50-room-and-suite hotel and will open on July 1st, 2022! Just mere steps from the famous Piazzetta, Hotel La Palma has a rooftop restaurant and bar, its own beach club, a newly built pool deck, a spa, and high-fashion boutiques. Hotel La Palma will be Oetker Collection's reimagined incarnation of Capri's original hotel that has long hosted a collective of notable artists, poets, writers, and musicians from all over the world, and will once again be at the epicenter of the social scene on the island.